Welcome
Class, Sophistication and Elegance...
with some naughtiness thrown in.
My name is Sophia West. Welcome to my world.
Discover
Hello, I am Sophia West a model from Atlanta, the epitome of class, sophistication and elegance.My 5'6 flawless physique is perfectly complimented by firm 36D-24-34 curves. Unless you request it, I wear little makeup and my hair is always soft and touchable. I am visually stunning, whether in an evening gown or the tiniest of thongs. My zest for life is infectious; you can expect impeccable manners and a sophisticated wit, coupled with a naughty sensuality that defies all reason.
I have a long-standing background in PR and am planning to return for my Masters once I have a few more adventures under my belt. My extensive career and time modeling have afforded me the luxury of travel, one of my deepest loves. I have traveled all over Europe, the Caribbean and across the United States, and am hoping to make my next stop Croatia, Argentina or The Maldives.
As a pleasure seeker, I love to collect wine, consider myself a foodie and have a voracious appetite for reading and learning. I am at ease in any social environment. My easy intelligence and interest in people make me the perfect companion, whether you're headed to a sporting event, the opera or a night on the town. Allow me to compliment you in every way.
There isn't an acronym that accurately describes myself or encompasses how time spent in my company truly feels. Expect to be blown away as I lavish you with the attention you've been craving. My soft sweetness will disarm you and my deepest desires will addict you. Explore our desires together, in a private world of pleasure made for just the two of us.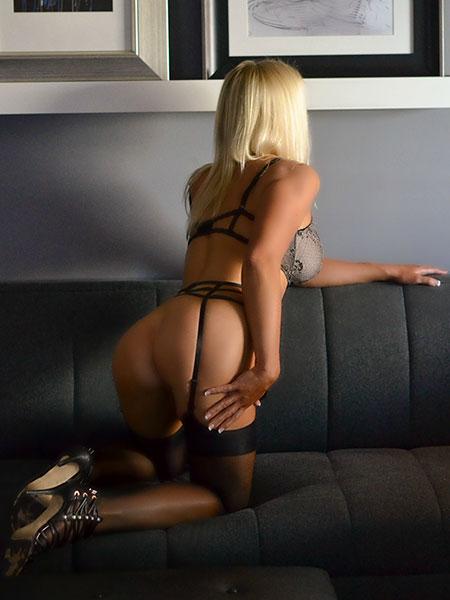 Consideration
1 Hour Flirtation ... $700 *Only offered while touring. Not offered in Atlanta
90 Min Titillation ... $1,000
2 Hour Interlude ... $1,200
3 Hour Cocktails ... $1,700
4 Hour Dinner ... $2,100
Overnight Indulgence ... $3,900
All Day Adventure ... $5,000
Couples:
90 Min Titillation ... $1,400
2 Hour Interlude ... $1,700
3 Hour Adventure ... $2,300
Doubles Available. I have a few favorite girls, but I am always open to new and interesting people.
I have a passion for travel, and am always up for an adventure with an eager companion. Travel expenses additional to listed rates. Please email me with inquiries.
Any date 4 hours or longer will require a minimum of 1 hour outside of the room to enjoy each other's company better. If discretion is key and prefer staying in, please plan on providing a meal via room service. We will need to keep our strength up- Trust Me!!
Please have consideration pre-counted in an unsealed envelope placed on the bathroom counter within 10 min of our meeting. I always love to and am open to the possibility of extending our time together. If you are also open to this, please familiarize yourself with my rates and come prepared to do so. Compensation for our time together is for my companionship only.
I have an insatiable appetite for a well groomed, freshly showered and shaved man with minty breath. You will be overcome with my enthusiastic appreciation.
Cancellation Policy:
Any cancellation made within 48 hours of the appointment will incur 50% charge of the full amount. Any cancellation made within 24 hours of the appointment will incur charges in the full amount. You will be notified of the payment arrangements due within a week of cancellation.
FAQ's
Are you available for travel?
Yes! I love to travel and would love to join you on a romantic adventure domestically or internationally. I am the perfect date for a business trip and as I am well travel can do well in any circumstance.
Do you have reviews?
I do. My reviews are outstanding. Please see them here: https://www.theeroticreview.com/reviews/show.asp?id=266097
Can we spend time together uncompensated?
I am always flattered by such requests, but while I thoroughly enjoy our time together I cannot spend time with you without being compensated for my time.
Are you available for social engagements?
Yes! I can as easily be found at a baseball game as a 5 star dining experience. Advance notice will give me the perfect opportunity to dress and present myself perfectly for any occasion.
How do I take care of the business on our date?
Please provide the consideration discreetly in an envelope or card at the beginning of our time together. Understand that at no time will I ever discuss money with you so please be respectful of this.
Is screening necessary?
Screening is necessary for safety and security. It creates a safe, honest and open environment that we both can feel comfortable in. Your privacy is very important to me and anything shared will be treated with the utmost respect and confidentiality.
Are your rates negotiable?
I am particular about whom I meet and spend time with and my donation reflects the type of experience we will share together. I understand if this is not acceptable to you and if so, I kindly ask you to look elsewhere for companionship.
Do you see couples?
Yes! I love couples. Spending time with two wonderful people has a dynamic that is intoxicating. It is important that all boundaries and know and never crossed so that everyone has an experience that is fulfilling and beautiful.
Are your photos real?
My photos are real and they are recent. I cannot send you additional photos due to privacy reasons but I am pleased to say I receive many compliments on my warm eyes and beautiful smile. I am addicted to the gym and a runner so I keep my body toned and fit.
What is your availability?
I have a busy schedule but do my best to accommodate respectful requests. That being said, the more notice you give me the better so I can work around your schedule as well as mine.
How will you dress for our date?
I always believe in presenting myself as a stylish, elegant woman with a very sexy side. I love beautiful and alluring lingerie but can be found as easily in a full length gown. I am happy to accommodate clothing requests with advance notice.
What kind of companionship do you offer?
I provide the true, genuine girlfriend experience (GFE). I am devoted to making our time together a memory not just an experience. Our time will feel un-rushed and natural and when you leave you will feel inspired and fulfilled.
What kind of gentleman do you like to see?
I love respectful gentlemen whom I can create a real connection with. Men who know how to treat a lady and those who want something deeper than physical without constraints.
Do you see women?
Yes! I am openly bisexual and love spending time with other ladies. This time is special to me and I look forward to these moments not only for the physical but the mental connection.
Videos
Here's a sneak peek with some of my exclusive videos for your private enjoyment!
Gallery
Please enjoy a selection of my favorite photos for your viewing pleasure...
Wishlist
The Big Picture:
I wish for love, laughter and experiences. I wish for moments. A moment for me can be dining at a five star restaurant or eating a hotdog at a ballgame. Whatever that moment is, i wish for it to be memorable.
I wish to lie in bed on a rainy day listening to jazz and drinking champagne with someone I have a real connection with. I wish to sit on a beach in Italy drinking limoncello holding hands and breathing in the salt air. I wish for happiness, not only for myself but for so many others.
I love to grant wishes as much as receive them and the best part of my life is I am able to grant many.
A Smaller Picture:
Often men would like to offer me a gift of something I would truly like. That being said, I have made a small list of some of my favorite things. Of course, if a gentlemen is so inclined, I also love surprises.
I love beautiful and sexy clothing. I am a size 4 and a 36D

My shoe size is 7.5

My scent is Mon Jasmin Noir Bvlgari perfume

I live for Orchids

I collect wine and love a Bold Itailian or a Châteauneuf-du-Pape from France

I love Dom Perignon

Jewelry from Cartier

Lingerie from Agent Provocateur
Please feel free to visit my wish list here.
https://www.amazon.com/gp/registry/wishlist/1OR6P6Y2HRLHW/ref=cm_sw_su_w
Calendar
I am based in Atlanta but travel often. Visit my calendar for more information about my schedule (click on View Calendar link under Main Menu)
***REMEMBER ... When not on tour I am available in Atlanta
UPCOMING TOURS: (Remember, when not on tour I am in Atlanta)
Charlotte: July 11th-13th
Pittsburgh: July 18th-20th
Nashville: August 8th-10th
Cleveland/Independence: August 21st-22nd
Columbus: August 22nd-24th
Cincinnati/Blue Ash: August 24th-25th
Bookings
Thank you for your interest in contacting me. Please complete my New Client Application by clicking on the link below and filling out all relevant fields.